Amnon Free Press/Central Press Syndicate, USA. Read, Enjoy and Share the Latest US News Updates.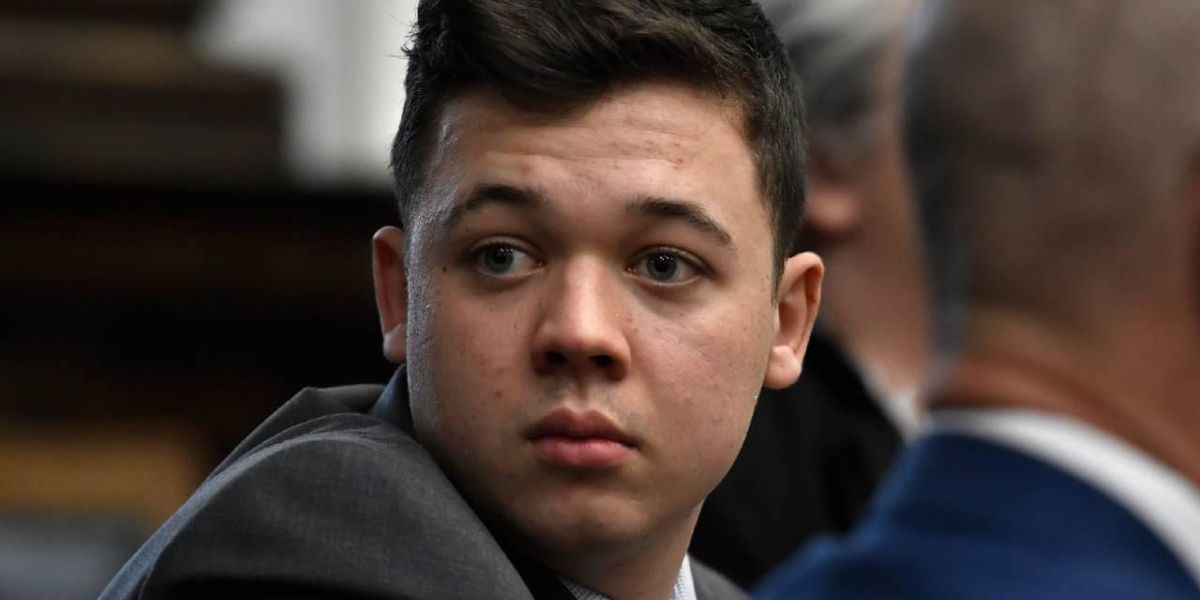 [rebelmouse-proxy-image https://media.rbl.ms/image?u=%2FeyJhbGciOiJIUzI1NiIsInR5cCI6IkpXVCJ9.eyJpbWFnZSI6Imh0dHBzOi8vYXNzZXRzLnJibC5tcy8yODAxMzExMi9vcmlnaW4uanBnIiwiZXhwaXJlc19hdCI6MTYzODE2OTM5MX0.sUKM1lEzdv2f5Fv9WppKyjvrThRlJGG053TKUD_XBgw%2Fimg.jpg%3Fwidth%3D1245%26coordinates%3D0%2C48%2C0%2C77%26height%3D700&ho=https%3A%2F%2Fassets.rebelmouse.io&s=232&h=502336e2adb0c92944d7dc984596787aa591061065537f28469245b124e63a29&size=980x&c=1308800938 crop_info="%7B%22image%22%3A%20%22https%3A//media.rbl.ms/image%3Fu%3D%252FeyJhbGciOiJIUzI1NiIsInR5cCI6IkpXVCJ9.eyJpbWFnZSI6Imh0dHBzOi8vYXNzZXRzLnJibC5tcy8yODAxMzExMi9vcmlnaW4uanBnIiwiZXhwaXJlc19hdCI6MTYzODE2OTM5MX0.sUKM1lEzdv2f5Fv9WppKyjvrThRlJGG053TKUD_XBgw%252Fimg.jpg%253Fwidth%253D1245%2526coordinates%253D0%252C48%252C0%252C77%2526height%253D700%26ho%3Dhttps%253A%252F%252Fassets.rebelmouse.io%26s%3D232%26h%3D502336e2adb0c92944d7dc984596787aa591061065537f28469245b124e63a29%26size%3D980x%26c%3D1308800938%22%7D" expand=1]
Kyle Rittenhouse said in an interview set to air on Fox News on Monday that he supports the Black Lives Matter movement — and insists that he's no racist, despite media outlets and activists claiming otherwise.
A jury acquitted Rittenhouse on all charges after he fatally shot two people and injured a third person during the Kenosha, Wisconsin, riots in 2020.
During the trial, Rittenhouse's attorneys argued that their client was defending himself from attackers.
What are the details?
In a clip from the upcoming interview with Fox News' Tucker Carlson, Rittenhouse insisted, "I'm not a racist person."
"I support the [Black Lives Matter] movement, I support peacefully demonstrating," Rittenhouse said during the interview, which will air Monday night. "I believe there needs to be change. I believe there's a lot of prosecutorial misconduct, not just in my case, but in other cases. And it's just amazing to see how much a prosecutor can take advantage of somebody."
Rittenhouse explained that he was physically ill over what took place on the streets of Kenosha in 2020.
"I told everybody there, 'I had to do it. I was just attacked.' I was dizzy, I was vomiting, I couldn't breathe," he recalled. "This case has nothing to do with race. It never had anything to do with race. It had to do with the right to self-defense."
What else?

Rittenhouse's acquittal was widely panned on social media over the weekend, with many people saying that Rittenhouse's race was able to get him off scot-free.
Protests also broke out in several cities across the country.
Civil rights attorney Shavar Jeffries on Friday told The Hill that the verdict "speaks to the dramatic differences in perspective people have, based on racial background, about justice in our country."
"For many people of color, the idea that they could show up with an assault rifle at the site of a rally, kill people, and find themselves exonerated is something beyond comprehension," Jeffries insisted.
For any inquiries, contact Amnon Free Press (Amnon Jobi Jakony) by writing to editor [at] amnonfreepress.com. Discover a world of hyper-local news below.