Amnon Free Press/Central Press Syndicate, USA. Read, Enjoy and Share the Latest US News Updates.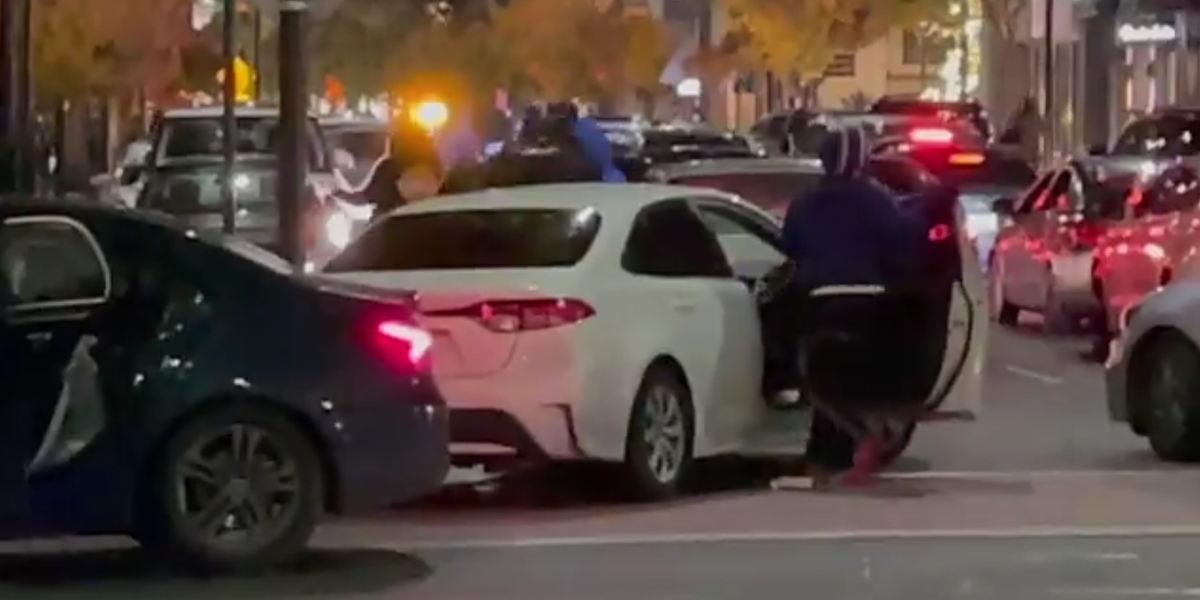 [rebelmouse-proxy-image https://media.rbl.ms/image?u=%2FeyJhbGciOiJIUzI1NiIsInR5cCI6IkpXVCJ9.eyJpbWFnZSI6Imh0dHBzOi8vYXNzZXRzLnJibC5tcy8yODAxMjUwNC9vcmlnaW4ucG5nIiwiZXhwaXJlc19hdCI6MTY3Mzg2MjU5Mn0.9GBtaGjQHRIEdTPtrEJzxmQxrpNRVcXboqafKqPaHCA%2Fimg.png%3Fwidth%3D1245%26coordinates%3D52%2C0%2C53%2C0%26height%3D700&ho=https%3A%2F%2Fassets.rebelmouse.io&s=612&h=b3c7ac5919a415b8b3f5352b465edc8b63ffbb5cfc145f45626610ab478463fb&size=980x&c=430806034 crop_info="%7B%22image%22%3A%20%22https%3A//media.rbl.ms/image%3Fu%3D%252FeyJhbGciOiJIUzI1NiIsInR5cCI6IkpXVCJ9.eyJpbWFnZSI6Imh0dHBzOi8vYXNzZXRzLnJibC5tcy8yODAxMjUwNC9vcmlnaW4ucG5nIiwiZXhwaXJlc19hdCI6MTY3Mzg2MjU5Mn0.9GBtaGjQHRIEdTPtrEJzxmQxrpNRVcXboqafKqPaHCA%252Fimg.png%253Fwidth%253D1245%2526coordinates%253D52%252C0%252C53%252C0%2526height%253D700%26ho%3Dhttps%253A%252F%252Fassets.rebelmouse.io%26s%3D612%26h%3Db3c7ac5919a415b8b3f5352b465edc8b63ffbb5cfc145f45626610ab478463fb%26size%3D980x%26c%3D430806034%22%7D" expand=1]
A roving band comprised of at least 80 masked and armed robbery suspects reportedly converged on a California Nordstrom department store on Saturday night just before closing time.
What are the details?
The Walnut Creek Police Department say that the robbery was over in just minutes after at least 25 cars stopped and blocked traffic outside of the location as suspects clad in ski masks and armed with crowbars and more emptied out of the waiting vehicles and into the store.
Walnut Creek, California, is about 25 miles outside San Francisco.
In a Sunday press release, a spokesperson for the department said, "Nordstrom employees began calling 911 when approximately 80 people entered the store and immediately began stealing merchandise."
The department added that the incident is being considered "organized theft," and what was "clearly a planned event" by a "criminal mob."
At least one employee was pepper-sprayed during the incident, and at least two were physically assaulted.
Witnesses said that the mob stole goods, smashed shelves, and fled to their vehicles while carrying both bags and boxes of stolen merchandise.
Just three people were arrested on robbery and weapons charges in connection with the incident.
According to USA Today, one witness said, "There was a mob of people. The police were flying in. It was like a scene out of a movie. It was insane."
NBC reporter Jodi Hernandez captured some of the melee on camera, which sees suspects rushing into the store.
She tweeted the video and captioned it, "About 25 cars just blocked the street and rushed into the Walnut Creek Nordstrom making off with goods before getting in cars and speeding away. At least two people arrested at gunpoint."
#Breaking About 25 cars just blocked the street and rushed into the Walnut Creek Nordstrom making off with goods before getting in cars snd speeding away. At least two people arrested at gunpoint.pic.twitter.com/AG3R94M9L3

— Jodi Hernandez (@Jodi Hernandez) 1637470828
Anything else to know about this?
"Walnut Creek Police investigators are in the process of reviewing surveillance footage to attempt to identify other suspects responsible for this brazen act," the department added in its statement according to the Associated Press.
It remains unclear at the time of this reporting how much merchandise was taken from the Walnut Creek Nordstrom location, and a spokesperson for the store chain has yet to issue a public statement on the matter.
A report from KPIX-TV warned that similar group activity may be planned for the future.
A spokesperson for the the Walnut Creek Police Department on Sunday said that the department continues to actively monitor intelligence that "indicates the group of thieves who stole from the Broadway Plaza Nordstrom" are "considering similar activity later today."
"This has not been confirmed but, out of an abundance of caution, we're alerting businesses and residents to be prepared," police added.
For any inquiries, contact Amnon Free Press (Amnon Jobi Jakony) by writing to editor [at] amnonfreepress.com. Discover a world of hyper-local news below.