Amnon Free Press/Central Press Syndicate, USA. Read, Enjoy and Share the Latest US News Updates.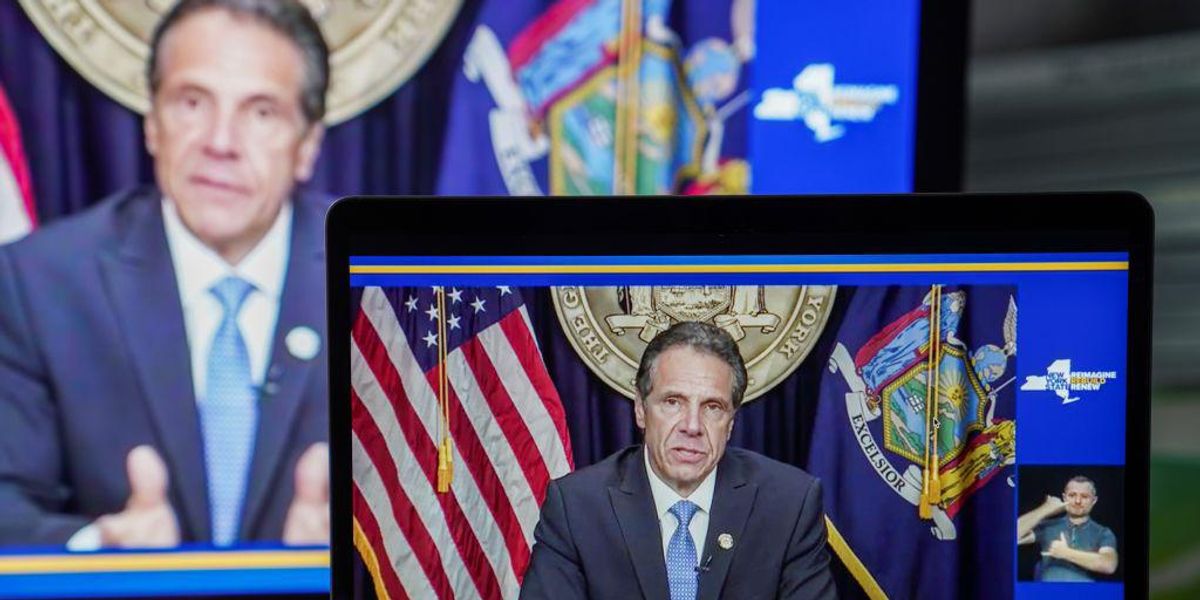 [rebelmouse-proxy-image https://media.rbl.ms/image?u=%2FeyJhbGciOiJIUzI1NiIsInR5cCI6IkpXVCJ9.eyJpbWFnZSI6Imh0dHBzOi8vYXNzZXRzLnJibC5tcy8yODAxNDE1NC9vcmlnaW4uanBnIiwiZXhwaXJlc19hdCI6MTY5NDEwNjk0N30.L_E0IkCktFls0c7c6JDS0nhqeRe1ohMrEiE_oXBO8qg%2Fimg.jpg%3Fwidth%3D1245%26coordinates%3D0%2C0%2C0%2C124%26height%3D700&ho=https%3A%2F%2Fassets.rebelmouse.io&s=500&h=794fc14de6891e28da6779c3e7a27af9371dec89705960f6200c948ca0579be7&size=980x&c=3917916725 crop_info="%7B%22image%22%3A%20%22https%3A//media.rbl.ms/image%3Fu%3D%252FeyJhbGciOiJIUzI1NiIsInR5cCI6IkpXVCJ9.eyJpbWFnZSI6Imh0dHBzOi8vYXNzZXRzLnJibC5tcy8yODAxNDE1NC9vcmlnaW4uanBnIiwiZXhwaXJlc19hdCI6MTY5NDEwNjk0N30.L_E0IkCktFls0c7c6JDS0nhqeRe1ohMrEiE_oXBO8qg%252Fimg.jpg%253Fwidth%253D1245%2526coordinates%253D0%252C0%252C0%252C124%2526height%253D700%26ho%3Dhttps%253A%252F%252Fassets.rebelmouse.io%26s%3D500%26h%3D794fc14de6891e28da6779c3e7a27af9371dec89705960f6200c948ca0579be7%26size%3D980x%26c%3D3917916725%22%7D" expand=1]
An investigation into former Gov. Andrew Cuomo by the New York State Assembly Judiciary Committee found that there is "overwhelming evidence that the former governor engaged in sexual harassment."
The Judiciary Committee released a report Monday that detailed the findings of its probe into the sexual harassment case brought against Cuomo, as well as COVID-19 nursing home deaths, ethics concerns regarding the publication of his book, and allegations that he covered up safety concerns at Gov. Mario M. Cuomo Bridge.
More than 600,000 pages of documents, including photographs, text messages, emails, and more were reviewed by the investigators, the Judiciary Committee said. More than 200 people were contacted for interviews and/or deposition materials.
The investigators found that Cuomo "engaged in multiple instances of sexual harassment, including by creating a hostile work environment and engaging in sexual misconduct."
Cuomo also "utilized state resources and property, including work by Executive Chamber staff, to write, publish, and promote his book regarding his handling of the COVID-19 crisis — a project for which he was guaranteed at least $5.2 million in personal profit; and at the same time."
Additionally, the report concluded Cuomo was "not fully transparent regarding the number of nursing home residents who died as a result of COVID-19."
The Committee report confirms reporting that Cuomo ordered state Department of Health officials to prepare a report combatting criticism of his March 25 executive order to place COVID-19 patients in nursing homes. Investigators also found that Cuomo personally reviewed and edited the draft report multiple times and used misleading data to strengthen its defense of his actions.
NEW: The NY Assembly Judiciary Committee has released its report on former Gov. Andrew Cuomo.\n\nIts conclusions:pic.twitter.com/lpwq4KUSUU

— Jon Campbell (@Jon Campbell) 1637590525
"As noted, we are mindful of the ongoing law enforcement interests into several of the matters covered in this report. We have prepared this report with those interests in mind and we are cooperating with any such investigations," the investigators wrote.
They also noted that Cuomo and his lawyers "refus[ed] to comply in any meaningful way with the Committee's requests and subpoenas, despite public pledges of his cooperation on numerous occasions."
The report was completed by lawyers from Davis Polk & Wardwell, LLP, who were contracted by the Assembly to investigate the multiple corruption allegations made against the Democratic governor as part of an impeachment probe ordered in March 2021 by Assembly Speaker Carl Heastie (D-Bronx).
"The former governor's conduct – as shown in this report – is extremely disturbing and is indicative of someone who is not fit for office," said Judiciary Committee Chairman Charles Lavine (D-Glen Cove). "I hope this report helps New Yorkers further understand the seriousness of the allegations that have been made and serves to guide us to a more ethical and responsible government. New Yorkers deserve no less."
Though he denied all accusations of wrongdoing, Cuomo resigned from office in August amid calls for his impeachment after an independent investigation by NY Attorney General Letitia James' office concluded he sexually harassed several women and created a hostile work environment. The governor's resignation prompted state lawmakers to suspend impeachment proceedings against him, though the Assembly promised to release a report detailing its findings.
In October, the Albany County sheriff's office filed a criminal charge against Cuomo stemming from an allegation in the attorney general's report that he groped former aide Britany Commisso at the executive mansion in 2019.
For any inquiries, contact Amnon Free Press (Amnon Jobi Jakony) by writing to editor [at] amnonfreepress.com. Discover a world of hyper-local news below.