Amnon Free Press/Central Press Syndicate, USA. Read, Enjoy and Share the Latest US News Updates.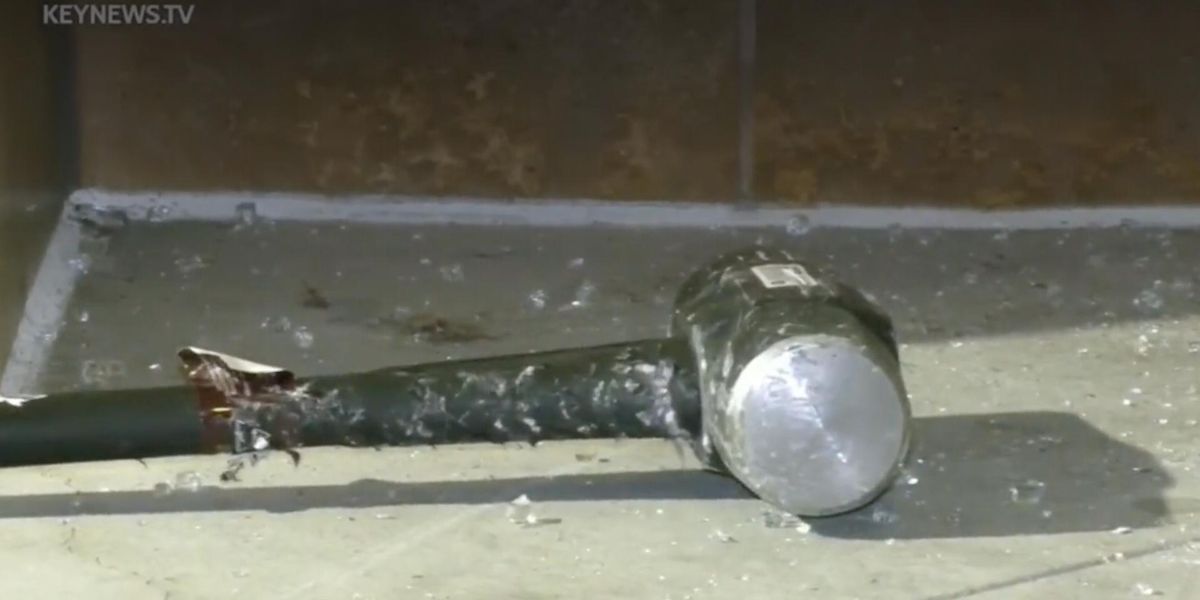 [rebelmouse-proxy-image https://media.rbl.ms/image?u=%2FeyJhbGciOiJIUzI1NiIsInR5cCI6IkpXVCJ9.eyJpbWFnZSI6Imh0dHBzOi8vYXNzZXRzLnJibC5tcy8yODAyMTk1MC9vcmlnaW4uanBnIiwiZXhwaXJlc19hdCI6MTY4OTg1MTI1MX0.sMbKQqIfgvCaeU1cGhiY_PKo2a7_IQ-LmUDuNUFUhOg%2Fimg.jpg%3Fwidth%3D1200%26coordinates%3D192%2C0%2C192%2C0%26height%3D800&ho=https%3A%2F%2Fassets.rebelmouse.io&s=487&h=c8cd61021ff67740cf7ec5e0869294ddab8baa54dfa50ec3d4aa7cbf286df4b5&size=980x&c=439191135 crop_info="%7B%22image%22%3A%20%22https%3A//media.rbl.ms/image%3Fu%3D%252FeyJhbGciOiJIUzI1NiIsInR5cCI6IkpXVCJ9.eyJpbWFnZSI6Imh0dHBzOi8vYXNzZXRzLnJibC5tcy8yODAyMTk1MC9vcmlnaW4uanBnIiwiZXhwaXJlc19hdCI6MTY4OTg1MTI1MX0.sMbKQqIfgvCaeU1cGhiY_PKo2a7_IQ-LmUDuNUFUhOg%252Fimg.jpg%253Fwidth%253D1200%2526coordinates%253D192%252C0%252C192%252C0%2526height%253D800%26ho%3Dhttps%253A%252F%252Fassets.rebelmouse.io%26s%3D487%26h%3Dc8cd61021ff67740cf7ec5e0869294ddab8baa54dfa50ec3d4aa7cbf286df4b5%26size%3D980x%26c%3D439191135%22%7D" expand=1]
Another robbery mob staged a mass break-in at a Los Angeles, California, Nordstrom department store on Monday.
Earlier this week, a mob of 80 stormed a Nordstrom in the San Francisco area and made off with an undisclosed amount of goods and merchandise.
What the details?
According to a report from KCAL-TV, the lawlessness unfolded late Monday night at the Grove.
Authorities say that a group of at least 20 looters "took part in a smash-and-grab break-in" and used a sledgehammer to break into the store.
KCAL reported that the group began to ransack the store after gaining entry and fled from the scene in several vehicles, prompting a police pursuit.
Authorities were able to catch up to one of the vehicles as it sped down the 110 freeway — but the car quickly exited and drove into a side street, where the occupants abandoned the vehicle and attempted to flee on foot.
Police took into custody at least three people and arrested them on charges related to the burglary.
There were no injuries reported in connection with the incident.
It remains unclear at the time of this reporting how much merchandise may have been taken from the Los Angeles Nordstrom location.
What else?
Authorities continue to investigate whether the mass break-in was linked to a similar burglary that took place in another Los Angeles neighborhood approximately one hour earlier.
Earlier in the evening, six suspects hit a CVS store in the city and were said to have stolen approximately $8,500 in cash.
On Sunday night, a mob of at least 80 suspects took to the San Francisco-area Nordstrom after blocking the street with at least 25 vehicles.
Authorities were only able to arrest three people on robbery and weapons charges in connection to the incident.
A local reporter captured some of the melee on camera and shared the video to Twitter.
She wrote, "About 25 cars just blocked the street and rushed into the Walnut Creek Nordstrom making off with goods before getting in cars and speeding away. At least two people arrested at gunpoint."
Three people were injured in connection with the Sunday night siege.
For any inquiries, contact Amnon Free Press (Amnon Jobi Jakony) by writing to editor [at] amnonfreepress.com. Discover a world of hyper-local news below.