Amnon Free Press/Central Press Syndicate, USA. Read, Enjoy and Share the Latest US News Updates.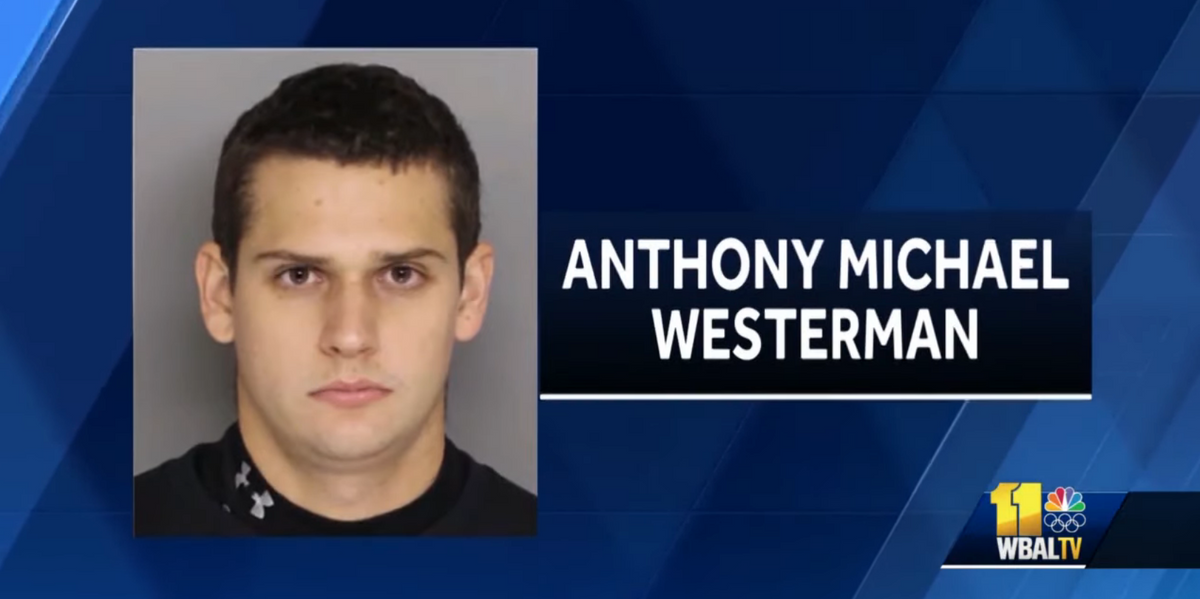 [rebelmouse-proxy-image https://media.rbl.ms/image?u=%2FeyJhbGciOiJIUzI1NiIsInR5cCI6IkpXVCJ9.eyJpbWFnZSI6Imh0dHBzOi8vYXNzZXRzLnJibC5tcy8yODAyMjk4OS9vcmlnaW4ucG5nIiwiZXhwaXJlc19hdCI6MTY2MDg2NDE1Nn0.8EFjP_nfLp4_VgXKnsv3D36zSSZtH2LIhHMHtCn1MXg%2Fimg.png%3Fwidth%3D1200%26coordinates%3D0%2C0%2C276%2C0%26height%3D800&ho=https%3A%2F%2Fassets.rebelmouse.io&s=654&h=a6012cc2caa06a8fa1a33e62a55bac05f4f83c5ac770410750e7fc4898ad160a&size=980x&c=3940192225 crop_info="%7B%22image%22%3A%20%22https%3A//media.rbl.ms/image%3Fu%3D%252FeyJhbGciOiJIUzI1NiIsInR5cCI6IkpXVCJ9.eyJpbWFnZSI6Imh0dHBzOi8vYXNzZXRzLnJibC5tcy8yODAyMjk4OS9vcmlnaW4ucG5nIiwiZXhwaXJlc19hdCI6MTY2MDg2NDE1Nn0.8EFjP_nfLp4_VgXKnsv3D36zSSZtH2LIhHMHtCn1MXg%252Fimg.png%253Fwidth%253D1200%2526coordinates%253D0%252C0%252C276%252C0%2526height%253D800%26ho%3Dhttps%253A%252F%252Fassets.rebelmouse.io%26s%3D654%26h%3Da6012cc2caa06a8fa1a33e62a55bac05f4f83c5ac770410750e7fc4898ad160a%26size%3D980x%26c%3D3940192225%22%7D" expand=1]
A police officer in Baltimore recently convicted of raping one woman and assaulting another has been sentenced to four years of home detention for his crimes after the presiding judge found that there wasn't evidence of "psychological injury" in one of the cases, despite that woman receiving therapy.
What are the details?
The officer, 27-year-old Anthony Westerman, was convicted in August of second-degree rape and second-degree assault of a 22-year-old woman in October 2017, as well as second-degree assault of another woman in June 2019, WBAL-TV reported.
In the 2017 case, the victim said that Westerman, who was off duty at the time, offered to get her and a friend an Uber home because they were too drunk to drive, but instead he sent the Uber to his place. The victim woke up to Westerman raping her and when she told him to stop, he continued, according to charging documents.
In the second case, which took place in 2019, a woman told police she was at a birthday party with Westerman when he grabbed her and tried to kiss her multiple times against her will.
Prosecutors believed the seriousness of the crimes warranted a harsh punishment. But ultimately, Baltimore County Circuit Judge Keith Truffer moved to suspend all but four years of Westerman's 15-year prison term and ordered the officer to serve his sentence at home.
During the sentencing, the judge threw out another rape conviction, claiming there wasn't evidence of "psychological injury" even while reportedly remarking that what happened to the victim "may be the most traumatic moment of" her life.
What has been the response?
The lenient sentence, which was announced on Monday, immediately became the subject of harsh criticism from prosecutors.
"I'm disappointed in the outcome. I do not believe when you're convicted of second-degree rape that home detention is appropriate and I certainly don't believe only four years on this kind of crime is appropriate," Baltimore County State's Attorney Scott Shellenberger said, according to the Baltimore Sun.
The prosecutor reportedly told WBAL that the sentence was especially "not appropriate" for for a police officer, who "should know as well or better than others the reprehensibility of such an act."
Shellenberger also claimed that such a sentence could prevent victims of sexual assault from coming forward in the future, saying, "I fear this could cause rape victims to hesitate to report their crimes if they do not feel like they will get justice."
What else?
Westerman has reportedly maintained his innocence, and his defense attorney, Brian Thompson, has vowed to appeal the convictions.
In a statement released Monday night, Thompson said: "Officer Westerman and his family are relieved that the judge did the right thing by not sending him to prison. We believe that the verdict was against the weight of the evidence. This was a 'he said, she said' case in which everyone was intoxicated. The alleged victim waited over two years to report this to the police. The claim that she was unconscious is not true. She admitted under oath that she was not only conscious, but that she engaged in sexual acts that are highly inconsistent with a non-consensual encounter. We intend to appeal this conviction and we will not rest until Officer Westerman's name is cleared."
Police officer convicted of rape sentenced to home detentionwww.youtube.com
For any inquiries, contact Amnon Free Press (Amnon Jobi Jakony) by writing to editor [at] amnonfreepress.com. Discover a world of hyper-local news below.