Amnon Free Press/Central Press Syndicate, USA. Read, Enjoy and Share the Latest US News Updates.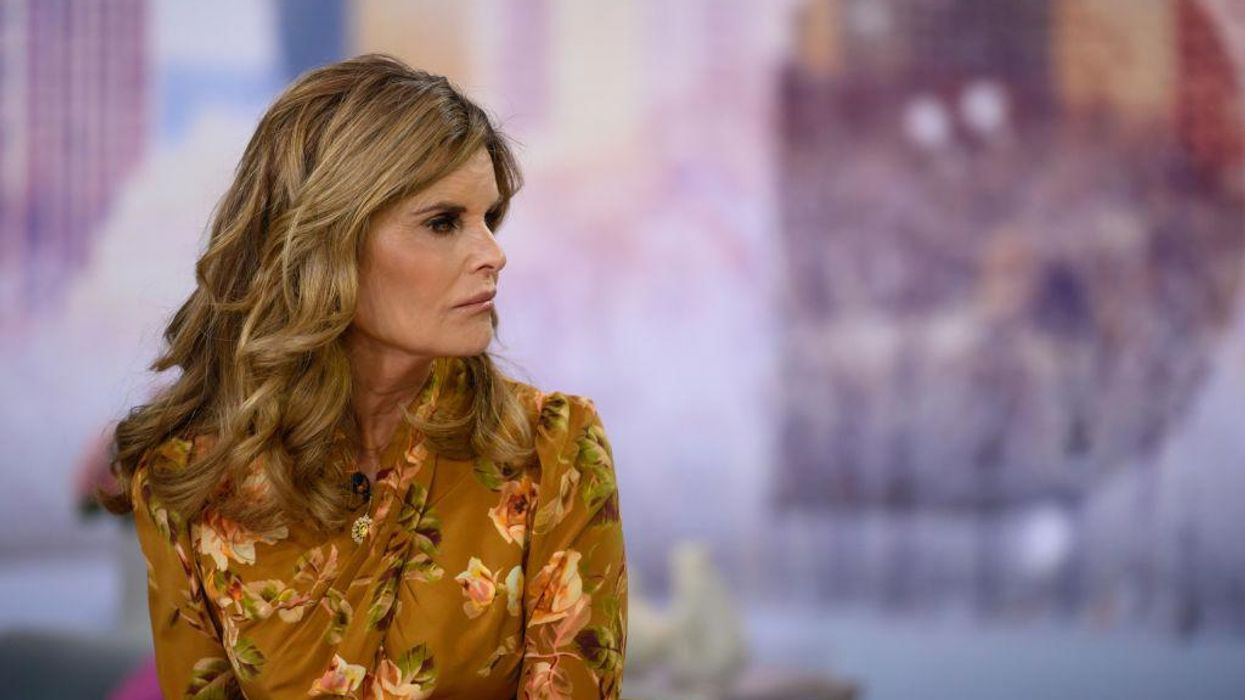 Kyle Rittenhouse was acquitted on all counts regarding the deadly shootings during the August 2020 riots in Kenosha, Wisconsin. Friday's not-guilty verdict unleashed a plethora of opinions on the case, including many celebrities proclaiming that Rittenhouse was only acquitted because of "white supremacy." Maria Shriver was completely befuddled that Rittenhouse was found to be innocent on all charges.
However, Sen. Ted Cruz (R-Texas) quickly brought Shriver up to speed on all of the reasons why Rittenhouse was completely exonerated of any wrongdoing.
Shriver — who was a Peabody and Emmy award-winning journalist for NBC News — wrote on Twitter, "I'm trying to take a beat to digest the Rittenhouse verdict. My son just asked me how it's possible that he didn't get charged for anything. How is that possible? I don't have an answer for him."
"The idea that someone could be out with a semi-automatic weapon, kill people, and walk is stunning," said the NBC News "special anchor." "I look forward to hearing from the jury. This is a moment for them to explain how they came to their decision."
The idea that someone could be out with a semi-automatic weapon, kill people, and walk is stunning. I look forward to hearing from the jury. This is a moment for them to explain how they came to their decision.

— Maria Shriver (@Maria Shriver)
1637366637
Shriver, who has two sons with former husband Arnold Schwarzenegger, did not specify which of her sons she allegedly had a conversation about the Rittenhouse, but both of her sons are adults, ages 24 and 28.
Rittenhouse was charged with multiple felony counts, including first-degree intentional homicide, first-degree reckless homicide, and attempted first-degree intentional homicide. Rittenhouse was tried by a jury of his peers and cleared of all charges.
Online commentators were happy to explain the Rittenhouse trial and verdict to Shriver.
Sen. Ted Cruz (R-Texas): "Pretty stunning that she's an @nbc anchor. She 'doesn't have an answer.' Try this: (1) He WAS charged with six counts. That thing that just finished was his trial. (2) A jury of his peers found him not guilty. (3) Why? The defense argued he was engaged in self-defense. (4) What facts support self defense? – the three people shot all chased him, assaulted him and/or tried to grab his gun – ALL THREE were convicted felons (on served 15 years for child molesting) – the defense argued Rittenhouse feared for his life (5) You might personally disagree, but the jury heard evidence & presumably concluded he was acting to defend himself from what he reasonably perceived to be an imminent threat to his life. (6) Also, ALL THREE of the people shot were White (contrary to false media reports). (7) Generally 'white supremacists' don't shoot White people. (8) Numerous Dem politicians & corporate media outlets (including your employer and especially @msnbc) recklessly alleged he was a white supremacist. (9) NO evidence was adduced at trial to support that claim. (10) A whole bunch of those corrupt media outlets are now retaining defamation lawyers, because they're ALL about to get sued—and the liability could well be massive. @mariashriver hope that helps!"
Author Jim Hanson: "It's simple Maria He didn't commit any crimes Get better sources for information It was very straightforward."
Radio host Jason Rantz: "Easy answer in this imaginary conversation: Kyle Rittenhouse didn't break the law; his attackers did. Self-defense is still legal, thankfully. And for Maria's sake: dumb tweets are also legal."
Actor Nick Searcy: "Tell him he was charged, a jury heard the evidence, and they all agreed that he was innocent."
"Slightly Offensive" host ElijahSchaffer: "You clearly didn't watch the trial. You work in media."
Then there were numerous social media commenters who asked why Shriver was not more curious about the deadly 1969 Chappaquiddick incident involving her uncle, former Democratic Sen. Ted Kennedy.
BlazeTV host Chad Prather: "Now do Ted Kennedy."
Former Donald Trump advisor Boris Epshteyn: "Wait, aren't you a Kennedy?"
Former Trump communication director Tim Murtaugh: "Yes, Ted Kennedy's niece really tweeted this."
Author Tony Shaffer: "I'm trying to take a beat to comprehend how a full grown man could drive off a bridge, leave a woman not his wife in the car, tell no one and let her drown…how is that possible? Why don't we have an answer?"
Former MLB player Lenny Dykstra shared a photo of Kennedy's Oldsmobile Delta 88 car, where 28-year-old Mary Jo Kopechne was found dead inside.
Re \u201chow it\u2019s possible that he didn\u2019t get charged for anything\u201d: https://twitter.com/mariashriver/status/1461847746147540997\u00a0\u2026pic.twitter.com/g1vOI9ccZn

— Lenny Dykstra (@Lenny Dykstra)
1637457761
For any inquiries, contact Amnon Free Press (Amnon Jobi Jakony) by writing to editor [at] amnonfreepress.com. Discover a world of hyper-local news below.